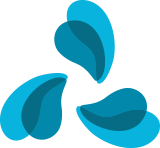 Vaginal dryness may be a common side effect of menopause, but you don't have to be menopausal to find yourself dealing with the issue. Vaginal dryness, which is generally the result of reduced estrogen levels, affects women of all ages and can be caused by a range of factors. Board-certified urologist Dr. Alan Yamada in Arcadia, California, offers safe and effective treatment options for women affected by vaginal dryness. If you live in the San Gabriel Valley or surrounding areas, call Foothill Urogenital Health to schedule an appointment today.
Frequently Asked Questions
Menopause is set into motion by a decline in the production of estrogen and progesterone, the reproductive hormones that control menstruation and make female fertility possible.
Estrogen also plays a major role in maintaining normal lubrication and vaginal tissue elasticity and acidity.
Although estrogen and progesterone levels begin to decline sometime in your late 30s, menopause doesn't usually occur until you reach your late 40s or early 50s.
The transition into menopause is typically accompanied by a variety of physical and emotional symptoms directly related to the decreasing levels of reproductive hormones, including:
Vaginal dryness and sexual discomfort
Urinary incontinence or chronic UTIs
Hot flashes and night sweats
Weight gain and slowed metabolism
Mood changes and sleep problems
"This is a highly professional Office that provide excellent care to makes me comfortable to visit each time when I needed."
LINDA M
"I am very satisfied with my treatment at Foothill Urogenital. All the staff are courteous and caring. Thanks for responding to my needs and prompt scheduling."
EVELEEN D
"I arrived early, and was taken right in. My doctor spent a lot of time with me discussing options - not seemingly in a hurry. I felt comforted my concerns were answered"
WILLIAM P
"The visit was easier than I expected but also very professional."
VERIFIED PATIENT
"Great practice. Ben and Dr. Y give the best level of service. They both take the time to make the patient at ease."
JAMES G.
"To me trust, education, and experience are the 3 things I look for in any medical practitioner. Dr. Yamada has all three."
M L.
"Dr. Yamada was wonderful. He made sure we understood the procedures [and that] the necessary pre-op procedures were scheduled."
ELENO A
"Outstanding. As a result of his diligence in evaluating my condition the doctors were able to identify and treat in time a second life-threatening health issue."
PETER O.
CONNECT WITH US AND LEAVE A REVIEW!