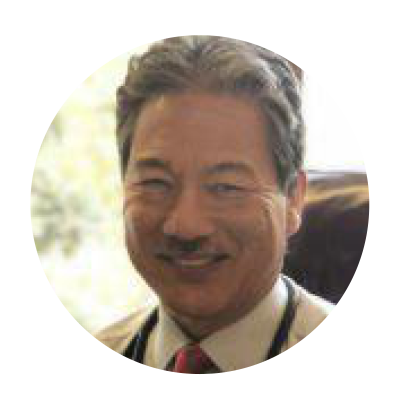 Alan H. Yamada, MD, is a board-certified urologist with 30 years of experience in Arcadia, California.
Dr. Yamada is specially trained to diagnose and treat any disease or disorder that affects the urinary tract or reproductive organs. This means he has the necessary expertise to provide comprehensive care for patients with conditions ranging from kidney stones to prostate cancer to urinary incontinence.
Dr. Yamada and his family are Los Angeles natives going back four generations. He grew up in Venice, California, and learned his work ethic from his father, who was a gardener. This blue-collar childhood grounded him and made him appreciate the integrity of honest work. In addition, the rich multi-ethnic background of Mar Vista and Venice serves him to this day. He attended UCLA, received a BA in biochemistry from UC Berkeley in 1981, enjoyed a small stint at Cambridge University in England, achieved an MD from Yale University in 1987, and completed his surgical internship, residency, and urology training at USC/Los Angeles County Medical Center from 1987 to 1993. This educational diversity provided him with insight into understanding and relating to many ethnic and socioeconomic groups. Since 1993, he has been in private practice in Arcadia and Pasadena.
Dr. Yamada's personal accomplishments include his two daughters and son. His passions include long-range deep-sea fishing, sage fly rods, bonefish in the flats, international, domestic travel and ministry, his BMW R1200GS motorcycle, geopolitics, apologetics and worldviews, TCU football, Dodger baseball and quiet time with our Creator. He counts his medical missions and ministries to Swaziland, Kenya, the Caribbean, South and Central America, Mexico, Mississippi, and Downtown LA as blessings, and his life work hopefully includes the building of something extraordinary that will last and will be meaningful.
"To me trust, education, and experience are the 3 things I look for in any medical practitioner. Dr. Yamada has all three."
M L.
"Dr. Yamada was wonderful. He made sure we understood the procedures [and that] the necessary pre-op procedures were scheduled."
ELENO A
"Outstanding. As a result of his diligence in evaluating my condition the doctors were able to identify and treat in time a second life-threatening health issue."
PETER O.
"Great practice. Ben and Dr. Y give the best level of service. They both take the time to make the patient at ease."
JAMES G.
"I am very satisfied with my treatment at Foothill Urogenital. All the staff are courteous and caring. Thanks for responding to my needs and prompt scheduling."
EVELEEN D
"This is a highly professional Office that provide excellent care to makes me comfortable to visit each time when I needed."
LINDA M
"I arrived early, and was taken right in. My doctor spent a lot of time with me discussing options - not seemingly in a hurry. I felt comforted my concerns were answered"
WILLIAM P
"The visit was easier than I expected but also very professional."
VERIFIED PATIENT
CONNECT WITH US AND LEAVE A REVIEW!