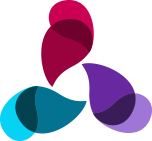 The hormonal changes caused by menopause can usher in a variety of unwanted issues, including hot flashes and mood swings. While you may have been prepared for these familiar symptoms, you may not have been expecting some of the other changes "the change" would bring, including vaginal dryness and urinary incontinence. From his renowned practice in Arcadia, California, Foothill Urogenital Health, board-certified urologist Dr. Alan Yamada provides MonaLisa Touch® laser treatments to help women in the San Gabriel Valley address vaginal dryness and other post-menopausal symptoms. Call the office to schedule an appointment today.
Frequently Asked Questions
MonaLisa Touch is an advanced treatment that uses fractional CO2 laser technology to restore elasticity of the tissues that line the vaginal canal. It's a safe, non-invasive way to treat vaginal atrophy and prevent its after effects without having to resort to prescription medication, hormone replacement therapy, or surgery.
In just a few quick treatments, MonaLisa Touch can help restore:
•Trophic balance to tissues
•Normal vaginal functional
•Pain-free sexual intimacy
During the procedure, Dr. Yamada uses a vaginal probe to ease the laser into your vagina. As it emits gentle, painless pulses of laser energy into the vaginal wall, it activates the production of new collagen and revitalizes the vaginal mucosa.
"This is a highly professional Office that provide excellent care to makes me comfortable to visit each time when I needed."
LINDA M
"I am very satisfied with my treatment at Foothill Urogenital. All the staff are courteous and caring. Thanks for responding to my needs and prompt scheduling."
EVELEEN D
"I arrived early, and was taken right in. My doctor spent a lot of time with me discussing options - not seemingly in a hurry. I felt comforted my concerns were answered"
WILLIAM P
"The visit was easier than I expected but also very professional."
VERIFIED PATIENT
"Great practice. Ben and Dr. Y give the best level of service. They both take the time to make the patient at ease."
JAMES G.
"To me trust, education, and experience are the 3 things I look for in any medical practitioner. Dr. Yamada has all three."
M L.
"Dr. Yamada was wonderful. He made sure we understood the procedures [and that] the necessary pre-op procedures were scheduled."
ELENO A
"Outstanding. As a result of his diligence in evaluating my condition the doctors were able to identify and treat in time a second life-threatening health issue."
PETER O.
CONNECT WITH US AND LEAVE A REVIEW!