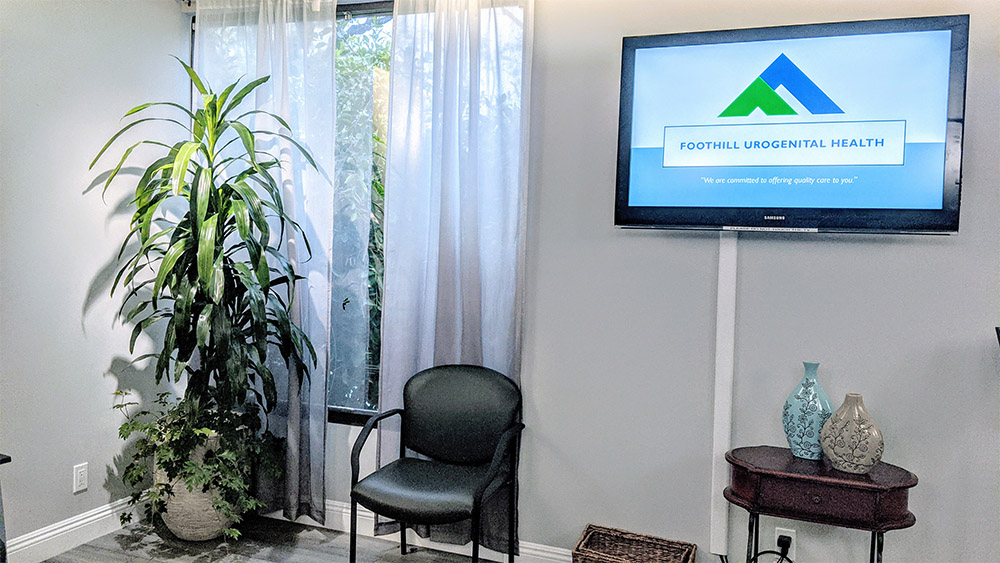 Foothill Urogenital Health is a highly respected and progressive urological group in Arcadia, California. Led by board-certified urologist Dr. Alan Yamada, the tight-knit team of experts at Foothill Urogenital Health provide comprehensive urological care for men and women in the San Gabriel Valley area. The team is dedicated to quality patient care, cutting-edge procedures and comprehensive patient education. Our goal is to emphasize wellness while treating disease in a personal, affable, and always available manner.
Foothill Urogenital Health offers a complete menu of services to help men and women affected by urinary tract problems such as kidney stones, kidney disease, chronic UTIs, and overactive bladder.
Dr. Yamada and his team are pleased to offer a number of revolutionary urologic treatments, including, but not limited to:
MonaLisa Touch®, an advanced laser therapy treatment for women that safely and effectively addresses vaginal dryness, painful intercourse, and other symptoms that commonly occur with age or following childbirth.
UroLift®, a minimally invasive treatment for men with an enlarged prostate to provide relief of lower urinary tract symptoms such as frequency, nocturia, and retention.
Botox®, a medication that is injected into the bladder muscle and used to treat overactive bladder symptoms, such as urinary incontinence.
When you come to Foothill Urogenital Health, you can feel confident knowing that you're in the capable care of a physician with 30 years of experience and specialized training.
Dr Yamada is a good communicator, empathetic, involves the patient in health decisions, and helps patients feel at ease. He understands that receiving urological or reproductive care can be a very personal experience, and he strives to provide a safe, welcoming environment where you can feel free to voice any questions or concerns.
"This is a highly professional Office that provide excellent care to makes me comfortable to visit each time when I needed."
LINDA M
"I am very satisfied with my treatment at Foothill Urogenital. All the staff are courteous and caring. Thanks for responding to my needs and prompt scheduling."
EVELEEN D
"I arrived early, and was taken right in. My doctor spent a lot of time with me discussing options - not seemingly in a hurry. I felt comforted my concerns were answered"
WILLIAM P
"The visit was easier than I expected but also very professional."
VERIFIED PATIENT
"Great practice. Ben and Dr. Y give the best level of service. They both take the time to make the patient at ease."
JAMES G.
"To me trust, education, and experience are the 3 things I look for in any medical practitioner. Dr. Yamada has all three."
M L.
"Dr. Yamada was wonderful. He made sure we understood the procedures [and that] the necessary pre-op procedures were scheduled."
ELENO A
"Outstanding. As a result of his diligence in evaluating my condition the doctors were able to identify and treat in time a second life-threatening health issue."
PETER O.
CONNECT WITH US AND LEAVE A REVIEW!