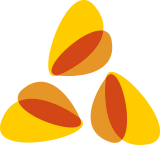 It may be an intimate problem, but it's not an uncommon one: Nearly three out of four women experience painful intercourse at some point in their lives. Painful sex, or dyspareunia, may happen before, during, or after sex. When the problem is persistent or recurrent, it's important to rule out or uncover any underlying conditions. From his first-rate practice in Arcadia, California, Foothill Urogenital Health, board-certified urologist Dr. Alan Yamada provides comprehensive care for women affected by painful intercourse. If you live in the San Gabriel Valley or surrounding area, call the oce to schedule an appointment today.
Frequently Asked Questions
Dyspareunia is the medical term used for painful vaginal intercourse that occurs either frequently or all the time. It may involve feeling genital pain at any point just before, during, or after intercourse.
Common symptoms of the condition may include:
Pain during sexual penetration
Pain that emerges following normal intercourse
Burning or aching pain in the vaginal canal
Throbbing pain that lasts long after intercourse
"This is a highly professional Office that provide excellent care to makes me comfortable to visit each time when I needed."
LINDA M
"I am very satisfied with my treatment at Foothill Urogenital. All the staff are courteous and caring. Thanks for responding to my needs and prompt scheduling."
EVELEEN D
"I arrived early, and was taken right in. My doctor spent a lot of time with me discussing options - not seemingly in a hurry. I felt comforted my concerns were answered"
WILLIAM P
"The visit was easier than I expected but also very professional."
VERIFIED PATIENT
"Great practice. Ben and Dr. Y give the best level of service. They both take the time to make the patient at ease."
JAMES G.
"To me trust, education, and experience are the 3 things I look for in any medical practitioner. Dr. Yamada has all three."
M L.
"Dr. Yamada was wonderful. He made sure we understood the procedures [and that] the necessary pre-op procedures were scheduled."
ELENO A
"Outstanding. As a result of his diligence in evaluating my condition the doctors were able to identify and treat in time a second life-threatening health issue."
PETER O.
CONNECT WITH US AND LEAVE A REVIEW!